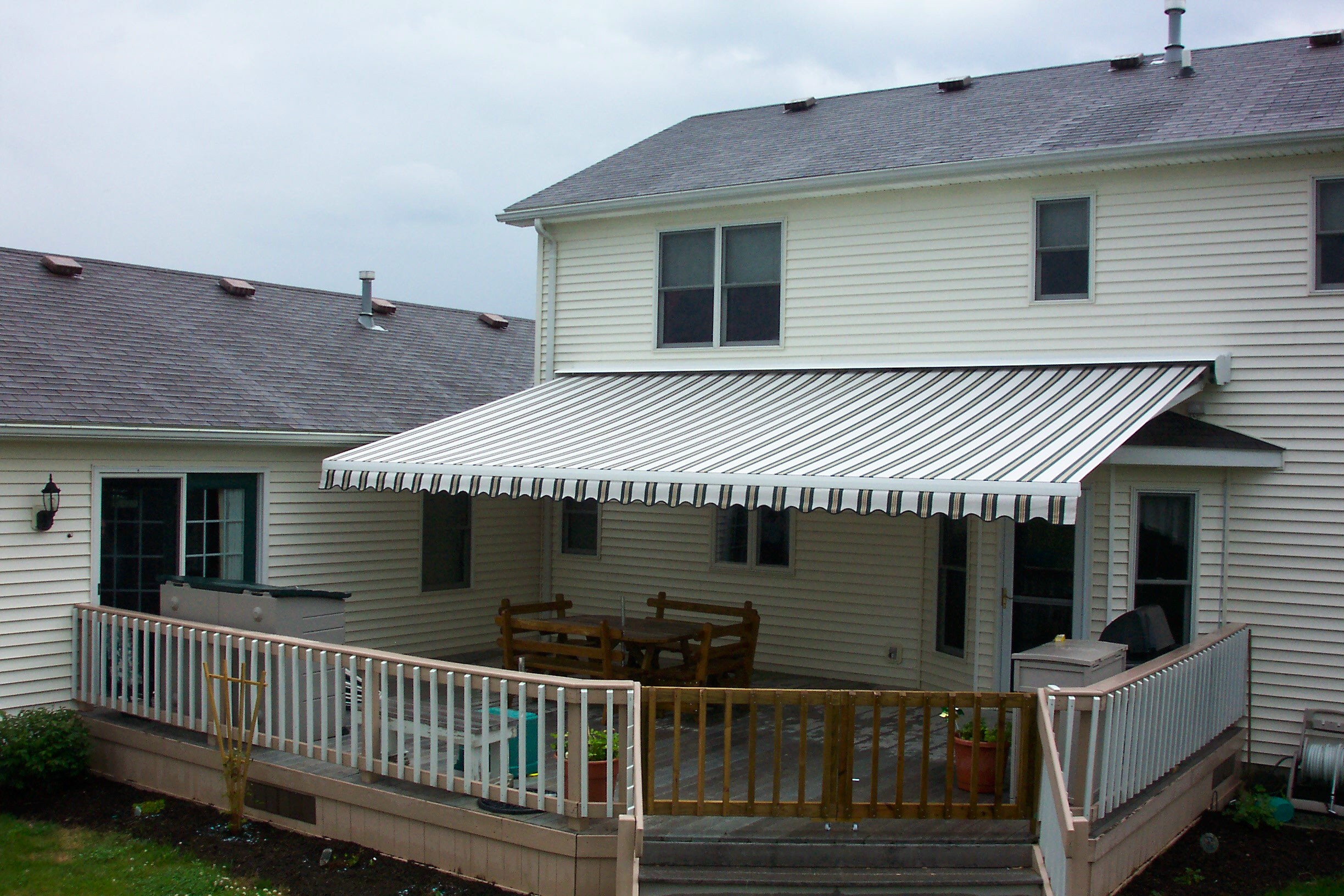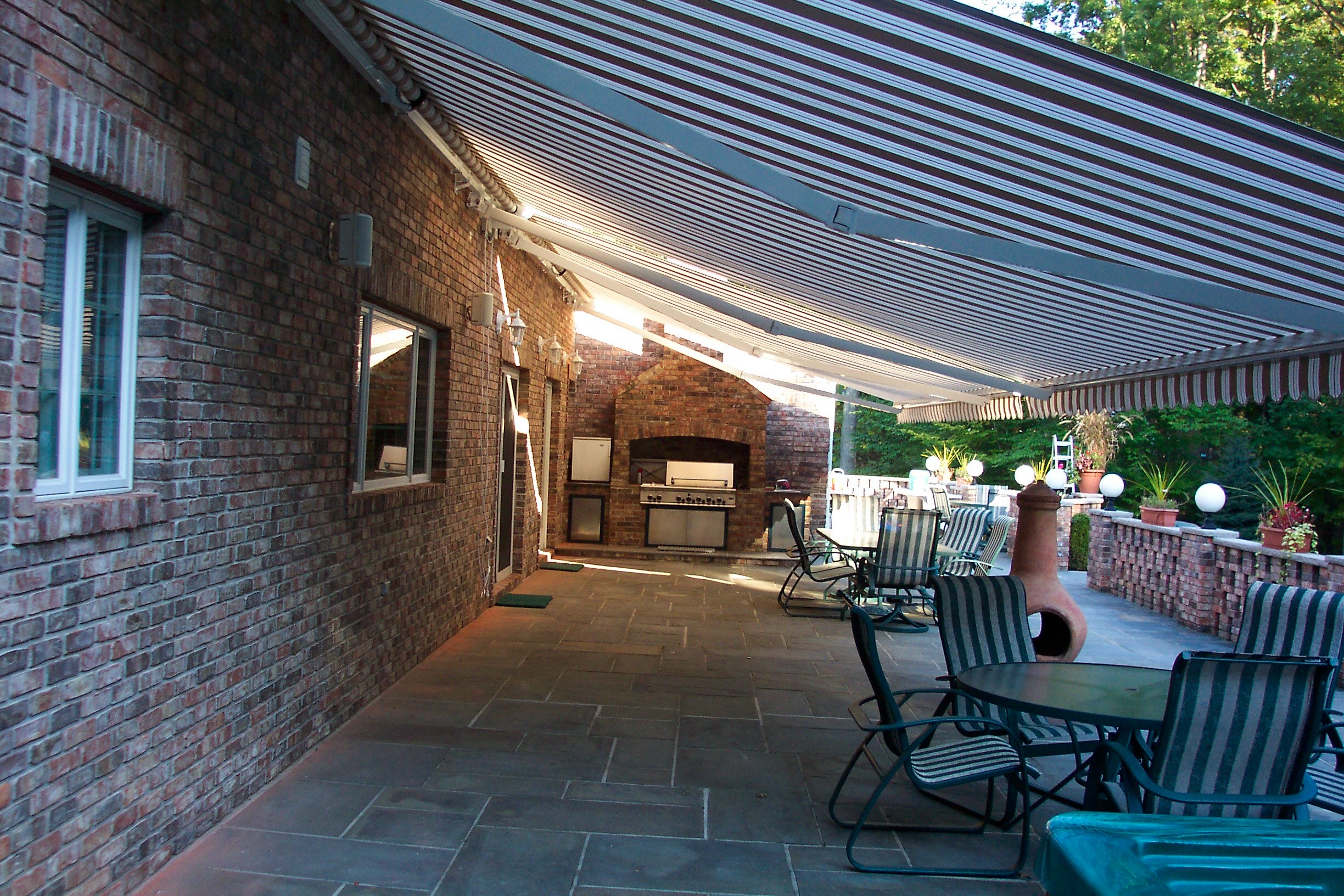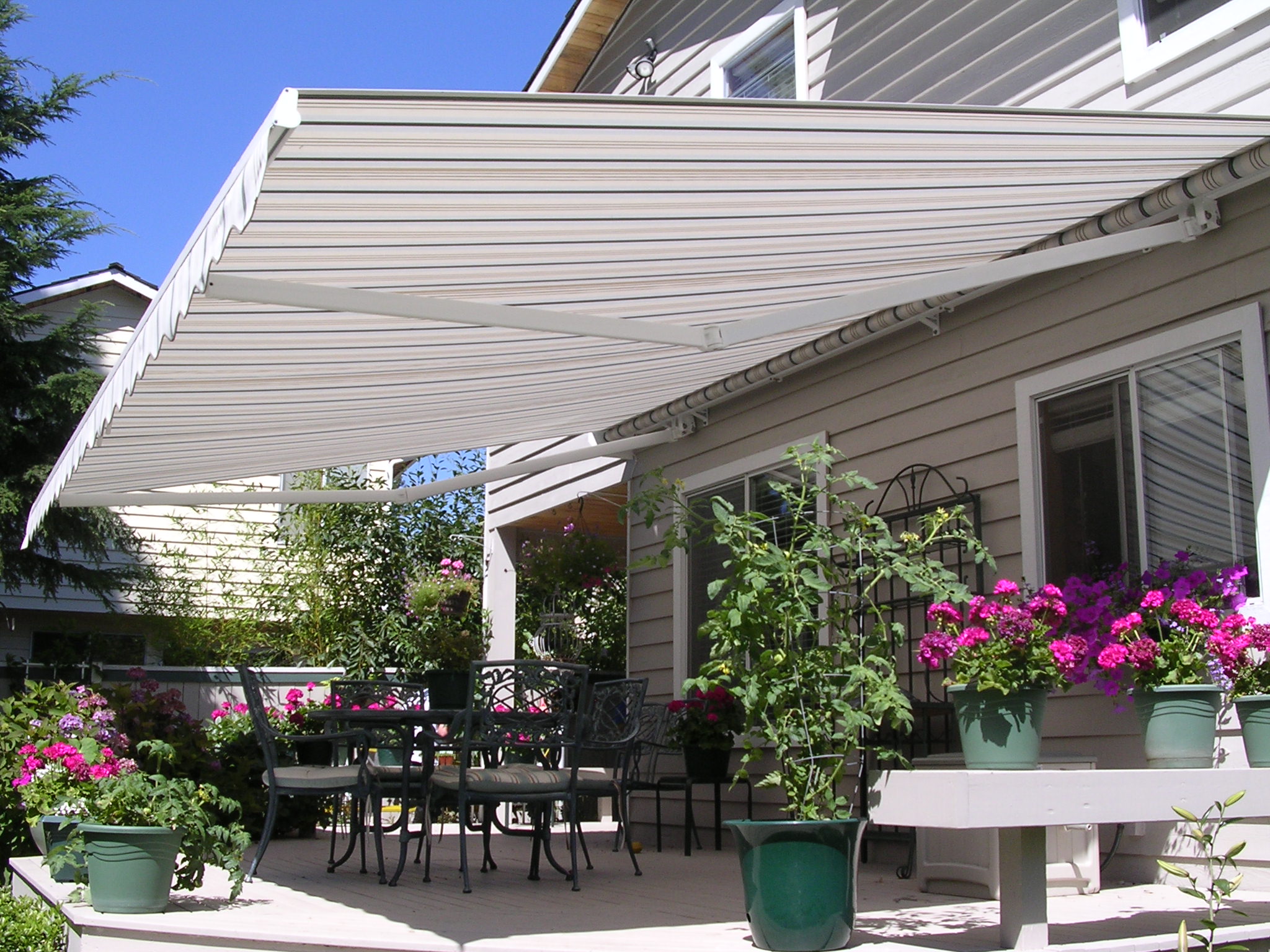 What's the point of having a beautiful deck or patio if the weather keeps you from enjoying it? Whether it's those hot, sunny days or grey, rainy days that dampen the mood, many homeowners miss out on the joy of their outdoor living spaces because they simply don't use them.
Fortunately, there's an easy, but effective solution. Installing an awning or retractable awning on your deck or patio protects against both sun and rain, creating a welcoming, livable environment.
New Vision Exteriors offers awnings and retractable awnings along with quality installation services. We'll make your deck or patio a true extension of your home.