Windows can brighten our living spaces but also let in excessive heat during summer. We will explore various strategies to help you maintain a cooler and more comfortable indoor environment. Affordable window films to stylish awnings can reduce heat transmission and enjoy a more comfortable home.
Window Films
Window films are a popular solution for blocking sunlight heat while maintaining natural light and visibility. They are designed to reduce heat gain by reflecting a significant portion of the sun's rays. Whether you choose transparent or tinted films, you can effectively block UV rays and add a touch of privacy while reducing heat transmission. The films are easy to apply directly to the window surface and work by reflecting sunlight away, facilitating heat transfer into your room. Window films are the best way to create a comfortable living space without sacrificing the beauty of your windows.
Window Shades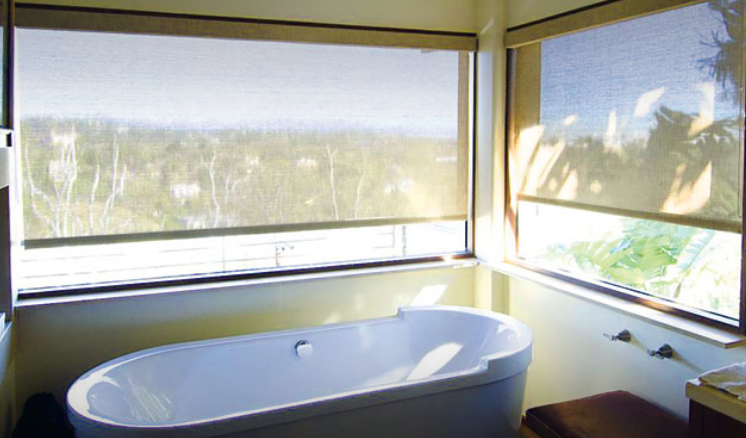 Easily control sunlight and heat with window shades. You can choose the perfect match for your preferences and needs by offering a vast selection of styles, materials, and opacity levels. For example, roller shades come in various fabrics and opacities, helping you adjust to your desired lighting and heat levels. Meanwhile, solar shades are highly effective in blocking the sun's rays and preventing excessive heat gain, making them a practical solution for maintaining a cooler and more comfortable indoor environment. With window shades, you have the perfect balance of flexibility, functionality, and style for your windows. 
Reflective Window Panels
Reflective window panels or foils are another effective solutions for blocking sunlight heat. These panels are designed to reflect the sun's rays away from your windows, keeping your living space cool and comfortable. Thanks to their reflective surface, these panels bounce the sunlight back, significantly reducing the heat that passes through your windows. In addition, these durable panels are easy to install and remove, making them a practical solution for rooms with intense sunlight or extended sun exposure. Reflective panels are a valuable and efficient option if your room faces the sun for extended periods or you want to protect your furnishings from sun damage.
Window Awnings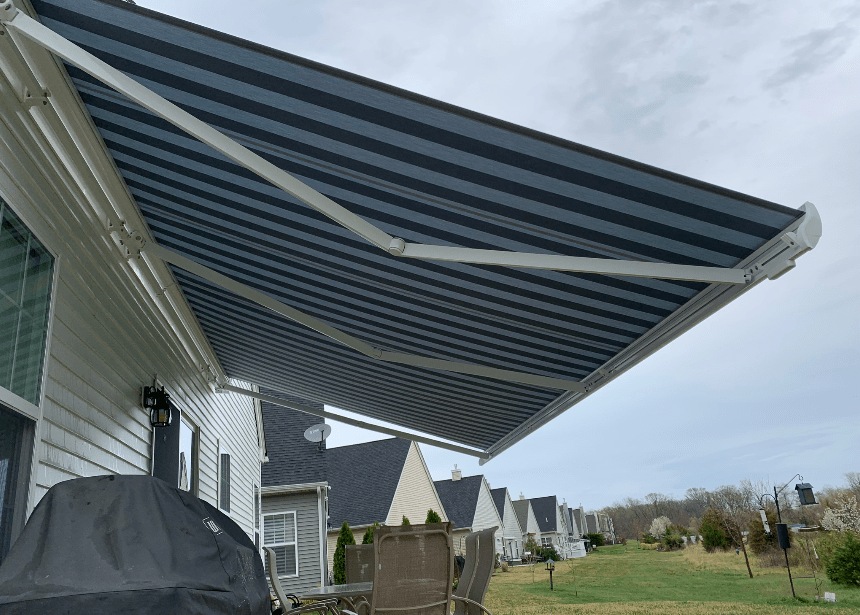 Upgrade your home's exterior shade game with window awnings. Stylish and practical, these canopies made of fabric or metal are a great solution for blocking sunlight and reducing heat gain. Installed above your windows, they effectively prevent direct sunlight from entering your home, significantly reducing heat transmission and easing the load on your air conditioning system. With various styles and designs, you can pick the perfect awning to match your home's aesthetic and enhance its energy efficiency. Enjoy a comfortable outdoor space with window awnings sheltered from the sun's intense heat.
Shutters
Block out the sun's heat in style with window shutters. These versatile coverings can be adjusted to regulate the sunlight and heat entering your home. Interior shutters, like plantation shutters, offer both insulation and lighting control. By changing the louvers, you can block or allow sunlight as desired, effectively reducing the amount of heat allowed in. On the other hand, exterior shutters provide an extra layer of protection against direct sunlight and heat. In addition, window shutters bring a touch of sophistication and character to your home's interior and exterior, making them the perfect choice for homeowners looking to marry function and fashion.
Window Treatments with Thermal Insulation
Opting for window treatments that offer thermal insulation is an intelligent way to block out heat during the summer months. These window treatments use specialized materials that enhance insulation, which reduces heat transfer through the windows. Curtains, blinds, or shades made from thermal insulating fabrics can block sunlight and stop heat from entering your living spaces. These treatments can also create a more energy-efficient home by reducing the amount of energy your air conditioning needs. In addition, their insulating properties help maintain a comfortable and consistent indoor temperature, promoting financial savings on energy use.
Window Insulation
To keep sunlight heat from entering your home, enhance the insulation around your windows. First, checkssential. First, check your windows for gaps or cracks that let hot air penetrate your house. Then, you can use weatherstripping or caulk to seal off these openings, preventing air leakage and minimizing heat transfer. Efficient window insulation can make your home more energy-efficient and reduce the effects of sunlight and heat on your indoor comfort.
Plants and Other Vegetation
Utilize the power of nature to your advantage by strategically planting trees and shrubs around your windows. Placing vegetation in the right spots can naturally provide shade and keep direct sunlight out. Trees are particularly effective at shading your home during hot summer, protecting your windows from excessive heat. Along the same lines, shrubs and plants near your windows provide an excellent, natural barrier from the sun's rays. By embracing exterior vegetation as a solution, you gain an effective method to block sunlight and heat and beautify your living or workspace with a touch of nature.
Create a more comfortable and energy-efficient living space by blocking sunlight and heat from your windows. Choose the most suitable methods based on your climate, window orientation, and personal preferences. By implementing these strategies, you can stay cool and beat the heat while saving on energy costs. Try these practical solutions for blocking sunlight and heat from windows and enjoy a comfortable home environment.