Backyard Shades in Amarillo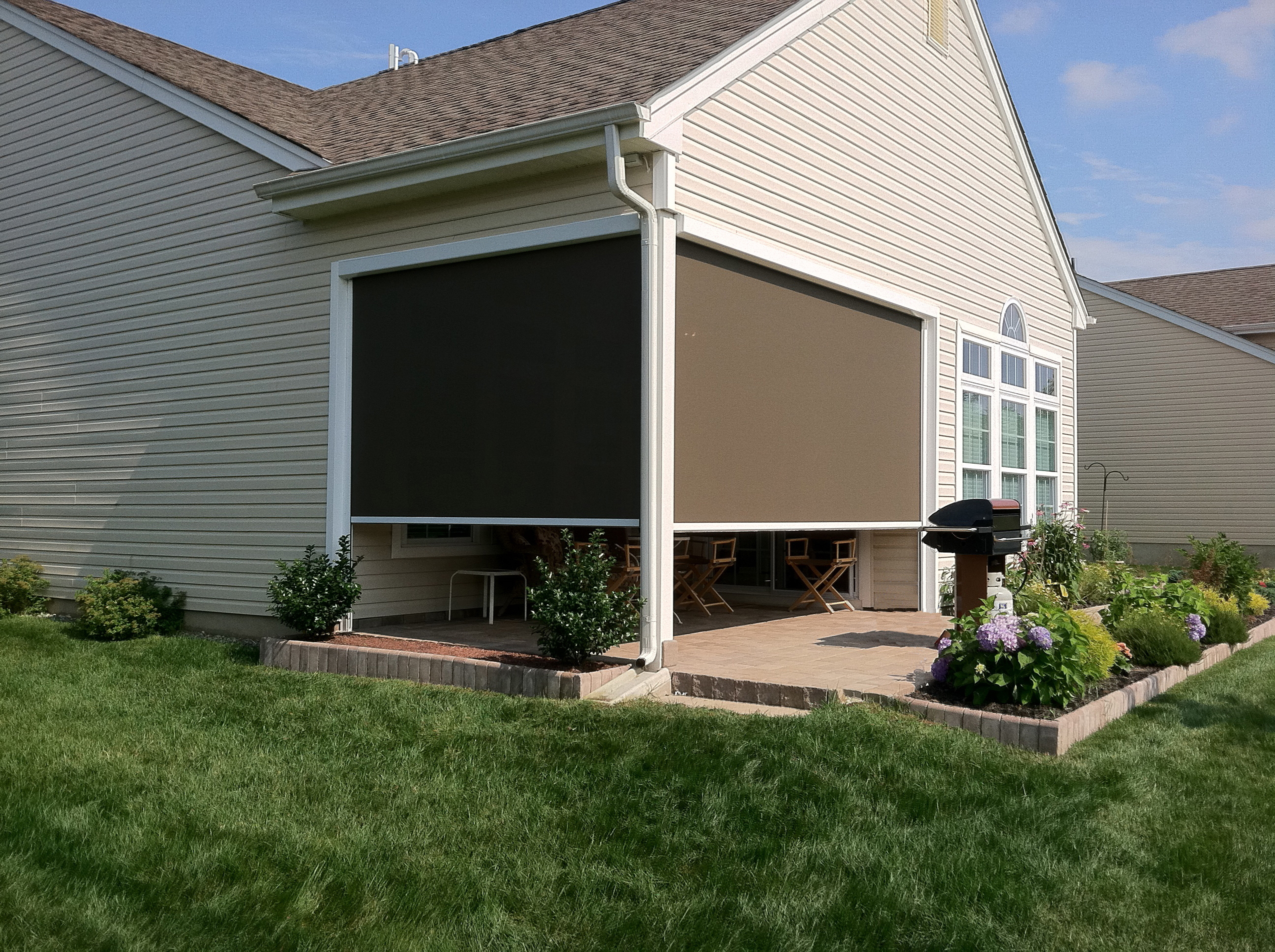 Some days it feels like the sun is always shining and we can't enjoy our patios because of this pesky Texas heat. Retractable exterior shades provide an easy way to make your patio life more enjoyable on those scorching summer afternoons when you need some shade!
We have a variety of options to suit your needs, whether you're looking for manual crank or backyard sun shades. Our products will keep the heat away and protect against bugs too!
If you're looking for a way to make your outdoor space more inviting and comfortable, then backyard shades are an excellent option. Not only do they offer protection against harsh weather conditions like rain or sun; but also come in different fabric types!
With various options for track installation, it is now much easier to satisfy customers' wishes when providing back porch sun shades.
Benefits of Backyard Shades
Energy Efficient - The right shades can make all the difference in how comfortable you feel year-round. These shades provides an insulating barrier that saves energy and keeps our homes cool during hot summer days.
UV Protection - You don't have to worry about your outdoor space being damaged by the harsh UV rays any more! Our shades will protect you furniture, so enjoy it without worrying too much.
Stop Screen Glare - Enjoy more time outside without the glare hitting your eyes or reflecting off things like your phone, tablet, or laptop.
Pest Management - Your home will be pest free and you can enjoy views without worrying about bugs or other smaller creatures getting in.
Warranty
We're committed to delivering high-quality products that exceed your expectations. If you ever have any issues with our backyard shades, please reach out, and we'll make sure everything gets taken care of ASAP!
10-Year - Lifetime Frame Guarantee
5 Year Powder Coated Frame Finish Guarantee
10-Year Screen Fabric Guarantee
5 Year Motor, Control, and Electronics Guarantee
Backyard Shades Installation in Amarillo, TX
New Vision Exteriors offers the best backyard shades to create a relaxing, comfortable and safe environment for you. If you're interested in learning more about our products or would like an estimate, please contact us today!
Recent Photos of Backyard Shades