Protect Your Interior with Solar Shades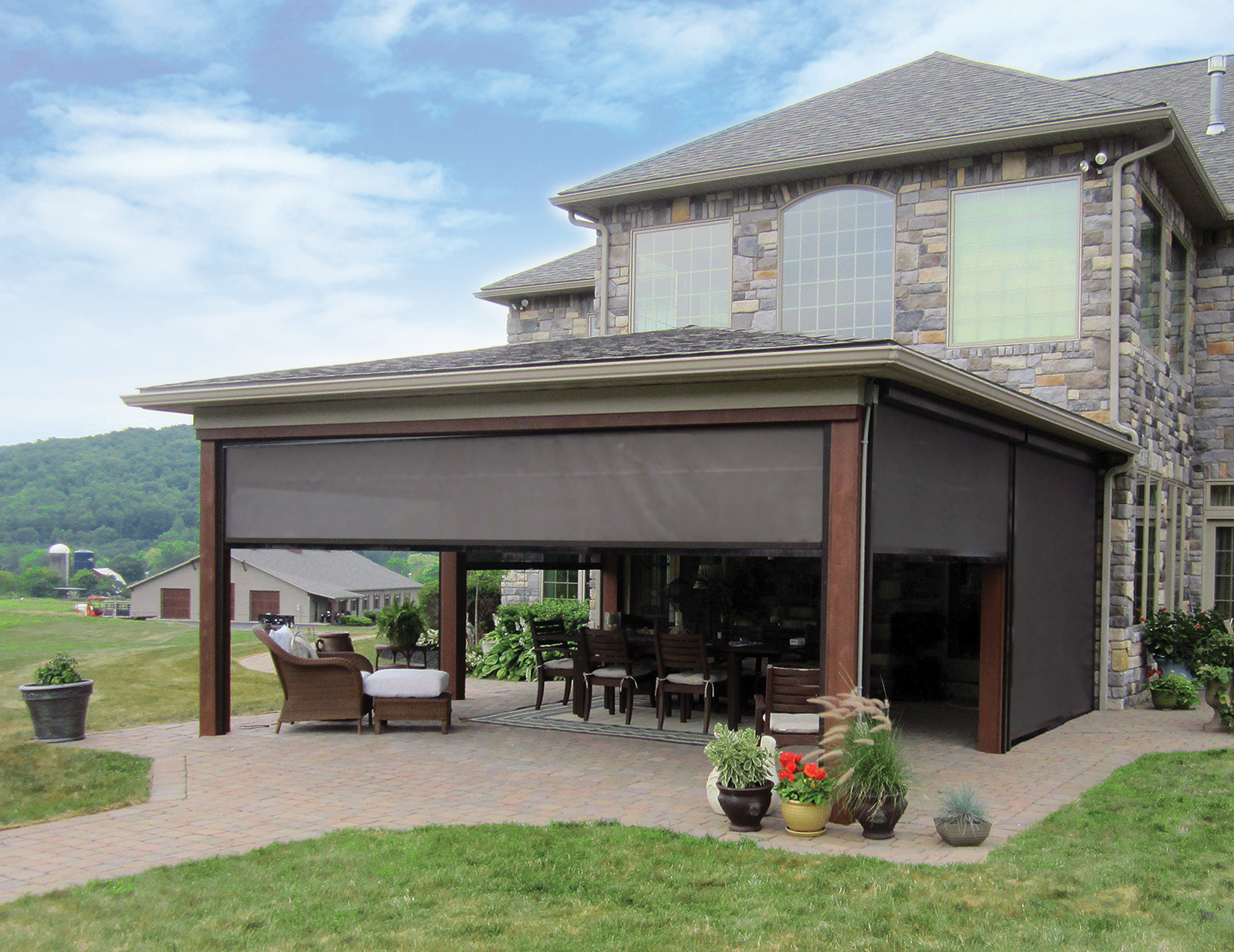 Patios are popular home additions in Texas because our climate allows us to spend much of the year outside. As pleasant as that is, sometimes that Texas sun is a bit much.
The exterior solar screen has been a popular choice for those looking to lower their energy bills and environmental footprint.
Having solar screens or solar shades really makes all the difference in whether you're able to enjoy your home's outdoor living areas.
Solar shades and screens reduce the sun's glare, lower the ambient temperature of the outdoor living space, and provide added privacy.
And, they accomplish all of that without taking away the view and sense of space we enjoy.
Benefits of Solar Shades
Block Harmful UV Rays and Sunlight - With the help of from solar shades, you can protect your family from harmful UV rays that will help them stay healthy. They also prevent furniture from fading or being damaged by direct sunlight!
Energy Efficient - The solar shades help you save money on your electricity bill by keeping your home's temperature consistent throughout each season. They provide extra insulation for windows, so no matter what time of year it is, you'll be able to enjoy a comfortable living space!
Eliminate Screen Glare - They eliminate glare on all types of screens so that you can enjoy your TV or computer screen without any reflections.
Retain Your Outside View - With solar shades, you can enjoy the view while still reducing glare and UV rays. You don't have to give up your views for them!
Multifeatured - We offer a variety of options to customize your solar screen. You can choose from different shapes and sizes, as well as features to suit your needs!
Warranty
New Vision Exterior Solutions and Eclipse Shading Systems is committed to our high-quality products. If you ever have any issues with one of our solar shades, don't hesitate to contact us and we'll make sure everything gets taken care of!
10 Year Lifetime Frame Guarantee
5 Year Powder Coated Frame Finish Guarantee
10 Year Screen Fabric Guarantee
5 to 8 Year Motor, Control, and Electronics Guarantee
Solar Shades Sales & Installation in Amarillo
New Vision Exterior Solutions is a locally owned and authorized seller of solar shades in Amarillo. In addition, our highly-trained and experienced team offers installation and service of solar shades. Contact our professionals with any questions you have about solar shades or arrange a free consultation to discuss your needs.
Recent Photos of Solar Shades